Meridian's highly skilled team of experienced professionals brings together a full range of competencies and requisite knowledge to deliver on every aspect of a project.
Meridian Engineering is a full service Civil Engineering company capable of providing professional engineering design and project management services to a wide assortment of both small and large industrial and commercial civil engineering projects. With eight (8) civil engineers on staff, Meridian has more than 120 years of civil engineering experience under one roof.
Not only is this an unprecedented amount of professional talent in one local Newfoundland company, but engineering support through our highly experienced technical personnel is like no other. Included among the projects that we have successfully completed are: site and land development, drainage design systems, transportation networks, community and resource planning, water systems, wastewater systems, conditional inspections and feasibility studies.
Structural
Our experience and abilities to provide structural engineering design services is not only one of our main subdisciplines of service but it also broadens our abilities to provide structural services for civil projects, marine projects, and municipal projects.
This makes Meridian an all-inclusive resource when it comes to providing these services and enables us to offer very effective solutions at effective costs to our clients. Some of our structural experience include; concrete structures, steel structures, timber-framed structures, buildings, bridges and marine structures to name a few.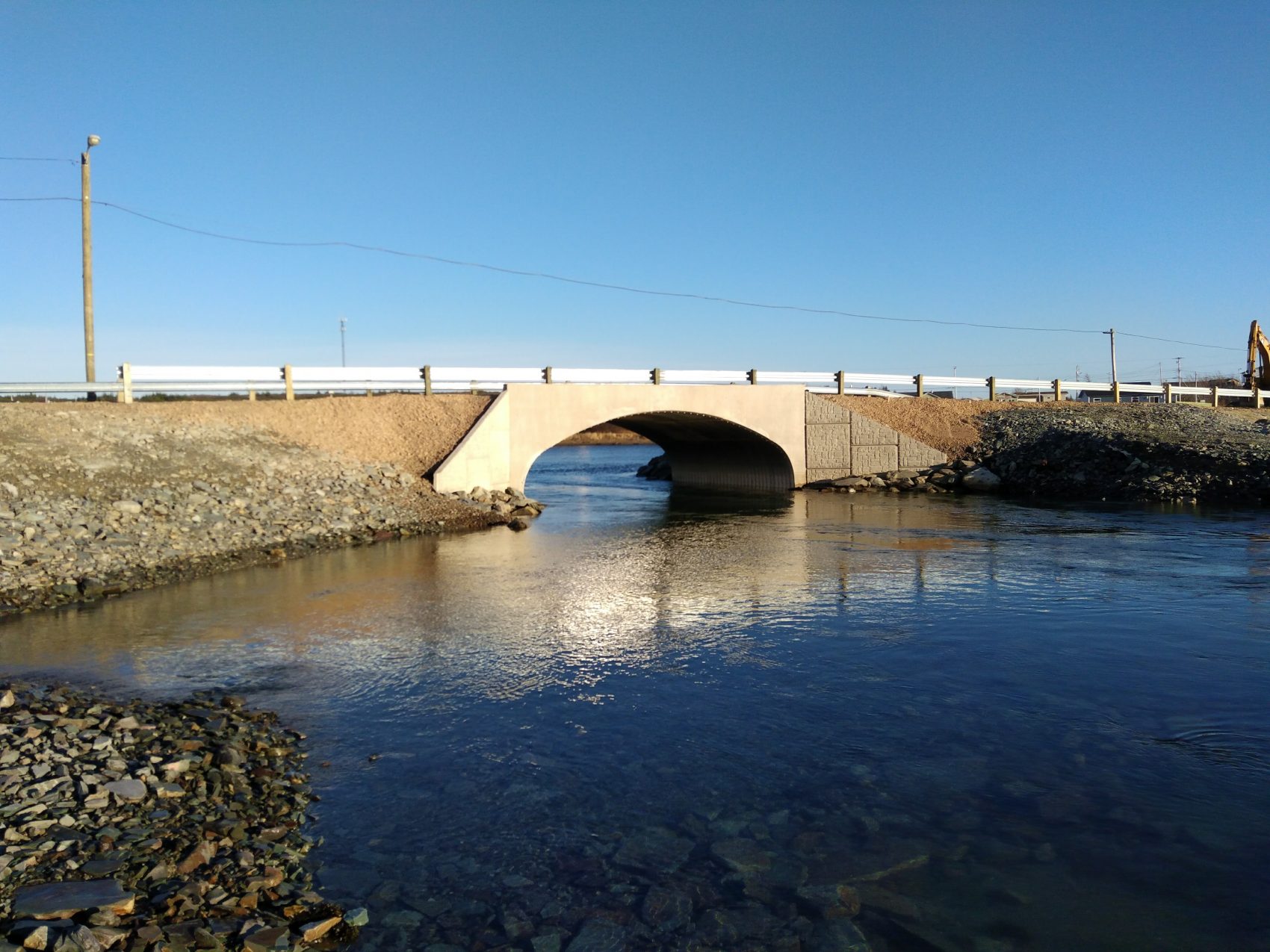 At Meridian we possess extensive engineering capabilities in the design and development of both coastal harbours and marine infrastructure. Our in-depth design experience ranges from many types of coastal wharf structures to fresh water salmon fishways.
Some other specialties include; harbour development planning, breakwater structures, floating docks, mooring dolphins, seafloor dredging, shoreline protection and coastal studies. This blend of capabilities and experience enables us to offer very effective engineering solutions.
Municipal
Municipal engineering is at the core of Meridian's professional services. As Town consultants for municipalities throughout Newfoundland & Labrador communities, Meridian's team has a wide-range of knowledge and experience in designing and managing municipal infrastructure projects. Some of our experience includes; short term and long-term infrastructure planning, potable water system & distribution, storm water management, sewage disposal systems, transportation networks, residential subdivision design and commercial site development.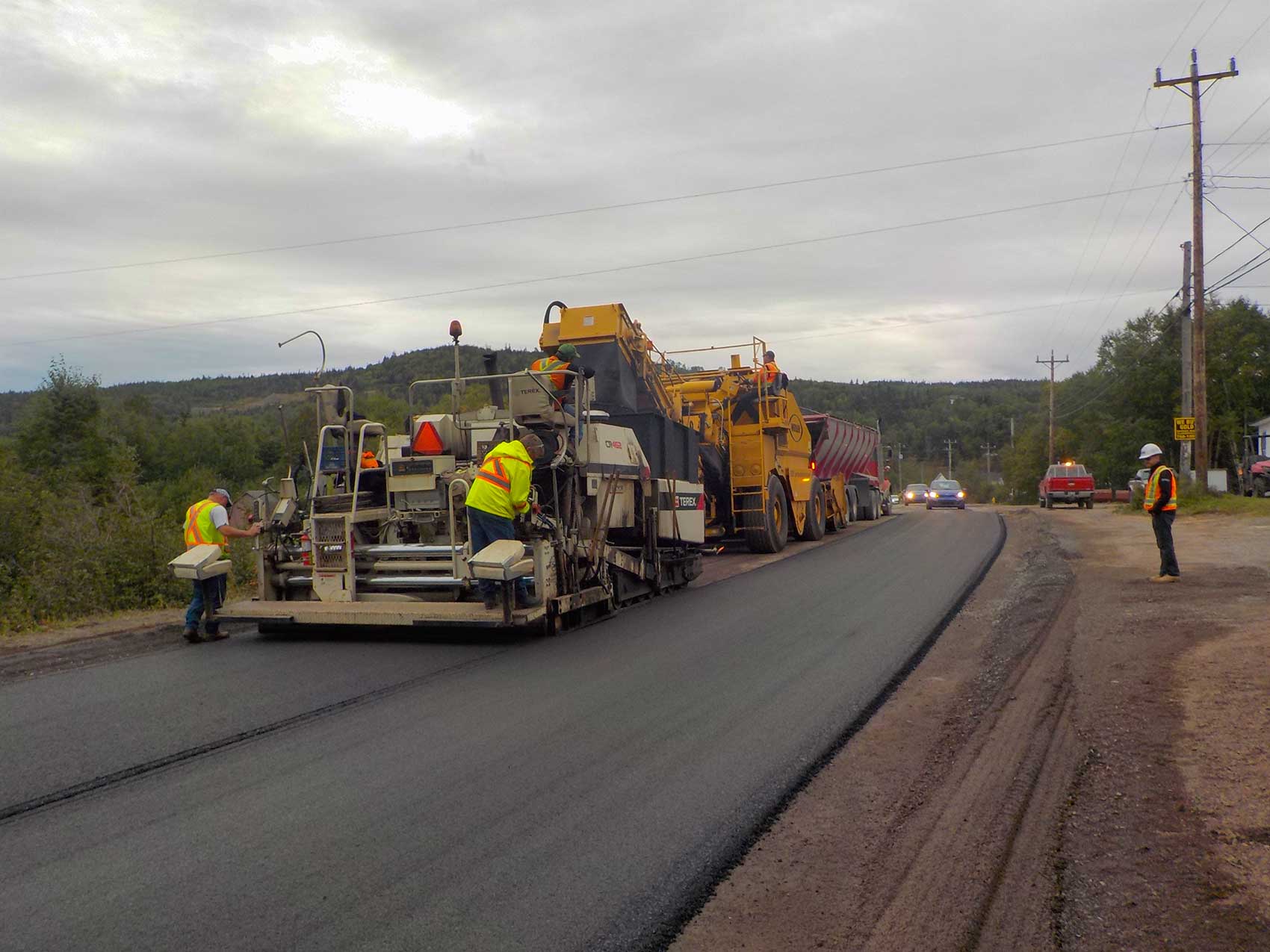 We pride ourselves on having highly trained, practical, and technically strong technologists/technicians who are well-equipped to provide project quality assurance and quality control through our field inspection and materials testing services.
Meridian has a fully functioning in house laboratory that can provide engineering materials testing services for all standard concrete, soils, and asphalt testing methods. Our laboratory and field testing services provide owners, engineers, and contractors with critical information required to ensure construction procedures and materials conform to project specifications and standard accepted construction practices.
Project & Construction Management
Our team of engineers and technologists/technicians deliver design completion, project/construction management, and contract administration solutions for industrial, commercial and institutional facilities. From concept stage to completion, we focus on integration and long term functionality. The ability to work either as prime consultants or as strategic partners gives us the capabilities to take on projects of any size or complexity. We stay on top of building codes and practices, as well as developments in energy management, applying this knowledge to ensure the sustainability of our designs.
Have questions? Let's chat.
10 Thompson Street,
Clarenville, NL A5A 1Y9