Catalina Bar Bridge Replacement
Trinity Bay North, NL
Design, tendering, and project management of the replacement of the Catalina Bar Bridge with an aluminum structural plate box culvert structure.
Client: Municipality of Trinity Bay North
In 2016, Meridian was engaged to design and oversee construction for the replacement on the Catalina Bar Bridge, in Trinity Bay North (TBN), NL. The project intended to replace the existing, deteriorated bridge with a new, passable structure, with the goal of reinstating safe vehicular passage to the residents of TBN.
The design process saw a 10.0 m span x 8.2 m wide aluminum structural plate box culvert chosen to replace the bridge. The structure was designed with reinforced concrete footings, reinforced concrete collar headwalls, concrete panel/mechanically stabilized earth wing walls, galvanized guide railing, and an asphalt roadway.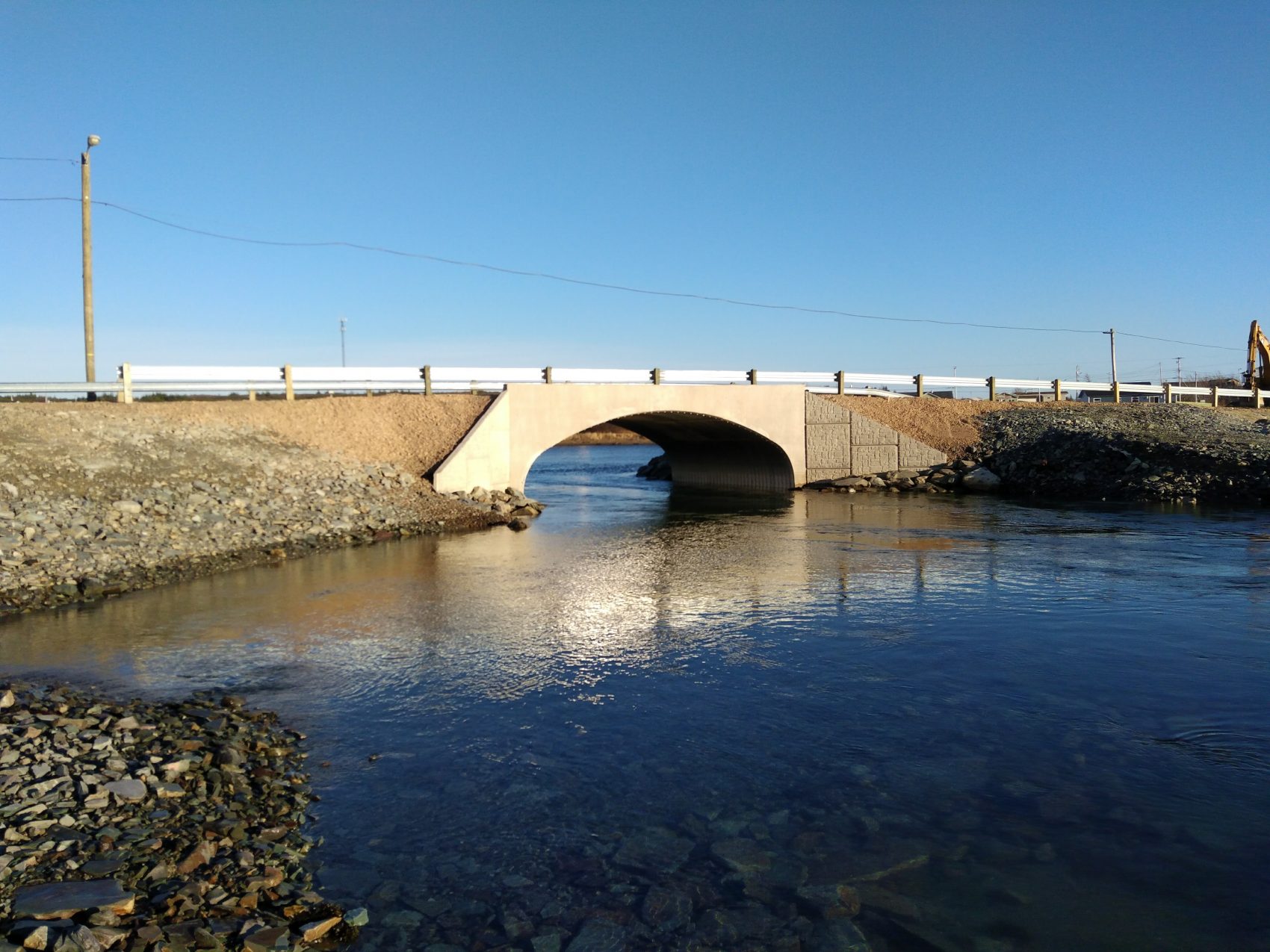 This project included design, tendering, contract administration, and inspection services.
Preliminary Investigation:
Reviewed relevant as-built drawings from the Municipality of Trinity Bay North and the Department of Municipal Affairs (DMA) to determine any specific requirements of project.
Completed a topographic survey of the existing bridge area to generate a plot of the original ground data including adjacent properties, structures, water and sewer appurtenances, approaches, fences, and prominent landscape features.
Determined the most suitable replacement structure for the given location, in consultation with the Municipality and DMA.  (bridge, culvert, etc.). A culvert structure was chosen.
 Design & Contract Documents:
Performed detailed calculations and structural analysis for the design of the new structure.
Developed design drawings.
Established a detailed cost estimate based on the design.
Issued tender documents, including design drawings, specifications, and estimates for approval.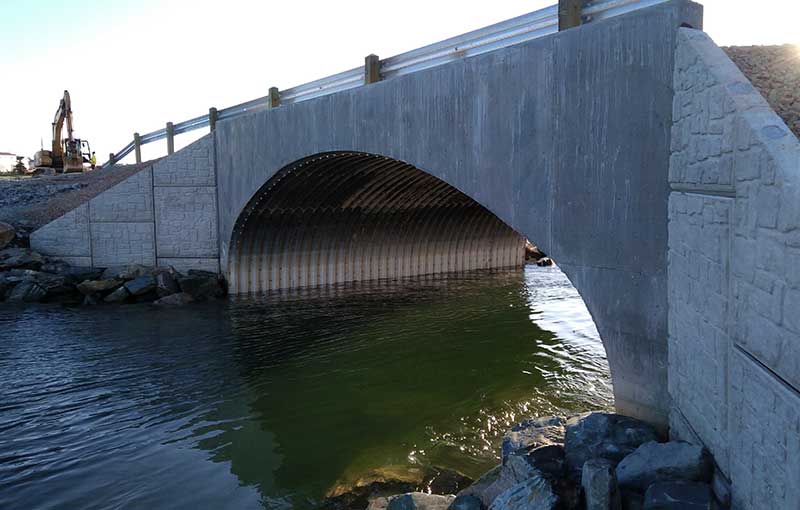 Tendering & Contract Award:
Administered tender call including advertising with Tendering & Contracts, responding to bidders' questions, and issuing addenda as necessary.
Reviewed tender results and provided recommendation to the Municipality and DMA.
Contract Administration/Resident Inspection:
Prepared and issued construction and contract documents.
Reviewed shop drawings.
Reviewed contemplation of change documents, investigated validity of changes, and provided recommendations to the Municipality and DMA.
Issued contractor's payment certificates.
Provided resident services for the total construction duration, including:

Reviewed contractor's quantities and monitored construction activities and quantities through weekly site visits and reports.
Ensured appropriate and adequate construction methodologies are employed.
Monitored Site Safety.
Conducted granular compaction testing.
Conducted granular gradation testing.
Conducted concrete compressive strength testing.
Conducted asphalt cement quality testing.