Salt Storage Facility
Clarenville, NL
Preliminary engineering investigation along with pre-design, detailed design, preparation of tender documents, and administering of the tender.
Client: Town of Clarenville
In 2017, Meridian completed the reinforced concrete foundation design for a new 18.2m x 42.75m pre-engineered tension membrane structure for storage of road salt for the Town of Clarenville, NL. The foundation design involved sizing reinforced concrete footing and piers to resist the building loads and accommodate the structure frames and base plates. In addition to the structural design, Meridian was involved in the site selection, topographic survey, design, and preparation of tender drawings and specifications. Meridian also oversaw the tender, managed construction activities, completed site inspections, coordinated multiple contracts, and was engaged in field/laboratory testing for soil compaction and concrete.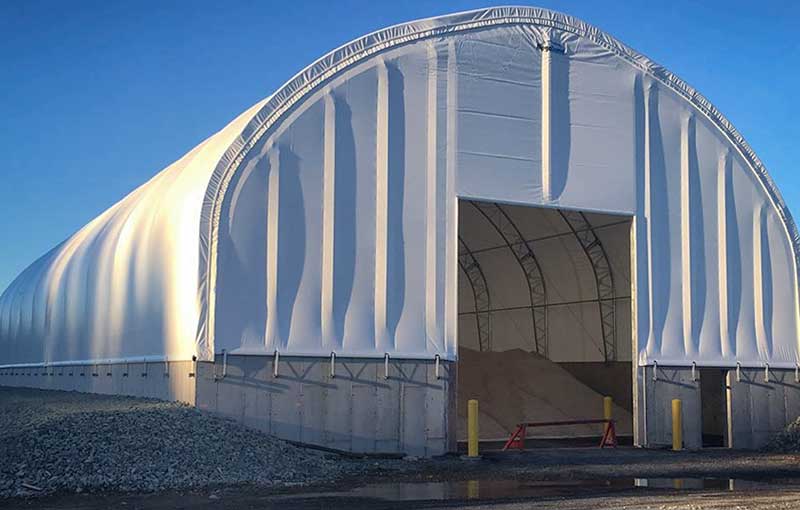 Preliminary Investigation:
Coordinated an information session with the Town of Clarenville to gather pre-existing information and note any preferences with regard to the project objectives.
Visited the site of the new salt storage facility to determine existing site conditions, methods of access, and location proximity and to collect site photographs and location aerials.
Prepared and presented Class D estimates, preliminary drawings, photos, and recommendations;
Pre-Design:
Completed a topographic survey of the preferred site and a more detailed site investigation.
Developed and presented 33% drawings with a preliminary site plan showing new building location and access.
Completed and submitted all required forms for approvals and permits from Governing Authorities.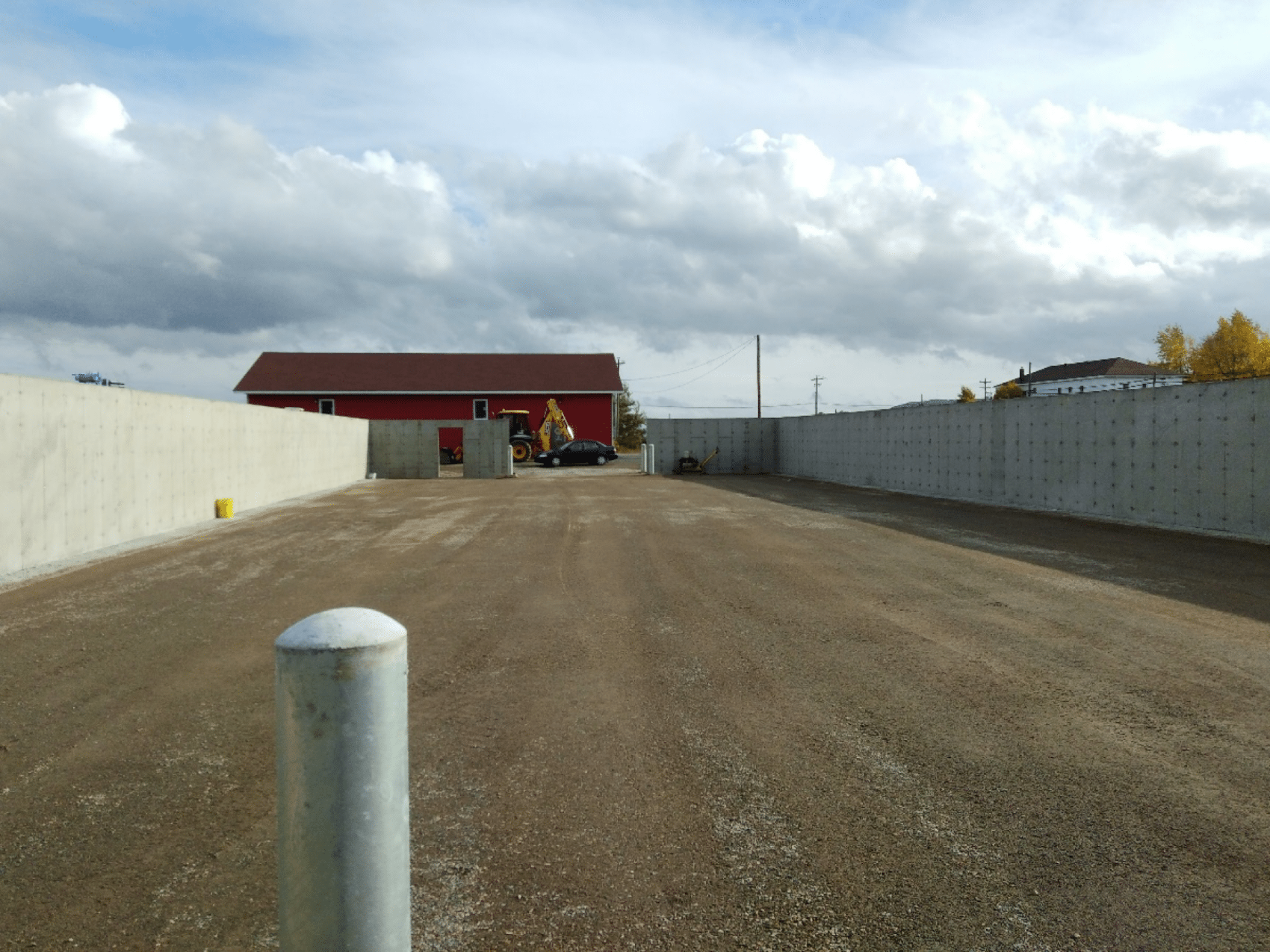 Detailed Design:
Prepared drawings, specifications, and estimate for submission for 66% and 99% review by the Town.
Incorporated all necessary regulations into the design, as stipulated in the approvals.
Completed tender-ready drawings and specifications.
Administering the Tender:
Prepared copies of tender packages and distributed to Bidders.
Provided technical and contractual support to the Town during tendering.
Completed all necessary clarifications and addenda's.
Evaluated tenders and made recommendation for award.
Construction Management:
Conducted weekly site visits to monitor construction progress
Coordinated construction activities with the Contractor.
Ensured design adherence by inspecting rebar construction and testing materials (concrete strength/granular compaction).